HOMES FOR SALE IN VAN METER
Scroll to the bottom to see the most up-to-date listings of homes for sale in Van Meter, Iowa available on the internet (updated directly from the MLS every 15 minutes!) or read on to learn more about living in this picturesque community. See a home you like? Give me a call or text at 515-229-5642 for a showing of any property today!
Van Meter is a beautiful city in Dallas County, situated along the Raccoon River and just 10 minutes west of Waukee and West Des Moines, and 10 minutes south of Adel. Houses for sale in Van Meter are skyrocketing in popularity due to the extremely low crime rate, consistently increasing number of businesses and the top rated Van Meter Community School District.
With a nationally recognized comprehensive K-12 school all located on a single campus, there's no doubt that the Van Meter School is an integral part of the community and has been a major factor when it comes to attracting new residents. Overall, the district boasts 3 schools, nearly 1,000 students and amazing theatre, music and athletic programs represented by the mascot of the Bulldogs. How good are the athletics in Van Meter? Well, Major League Baseball pitcher and member of Baseball Hall of Fame, Bob Feller, was born in Van Meter in 1918 and played High School baseball as a pitcher for the Bulldogs!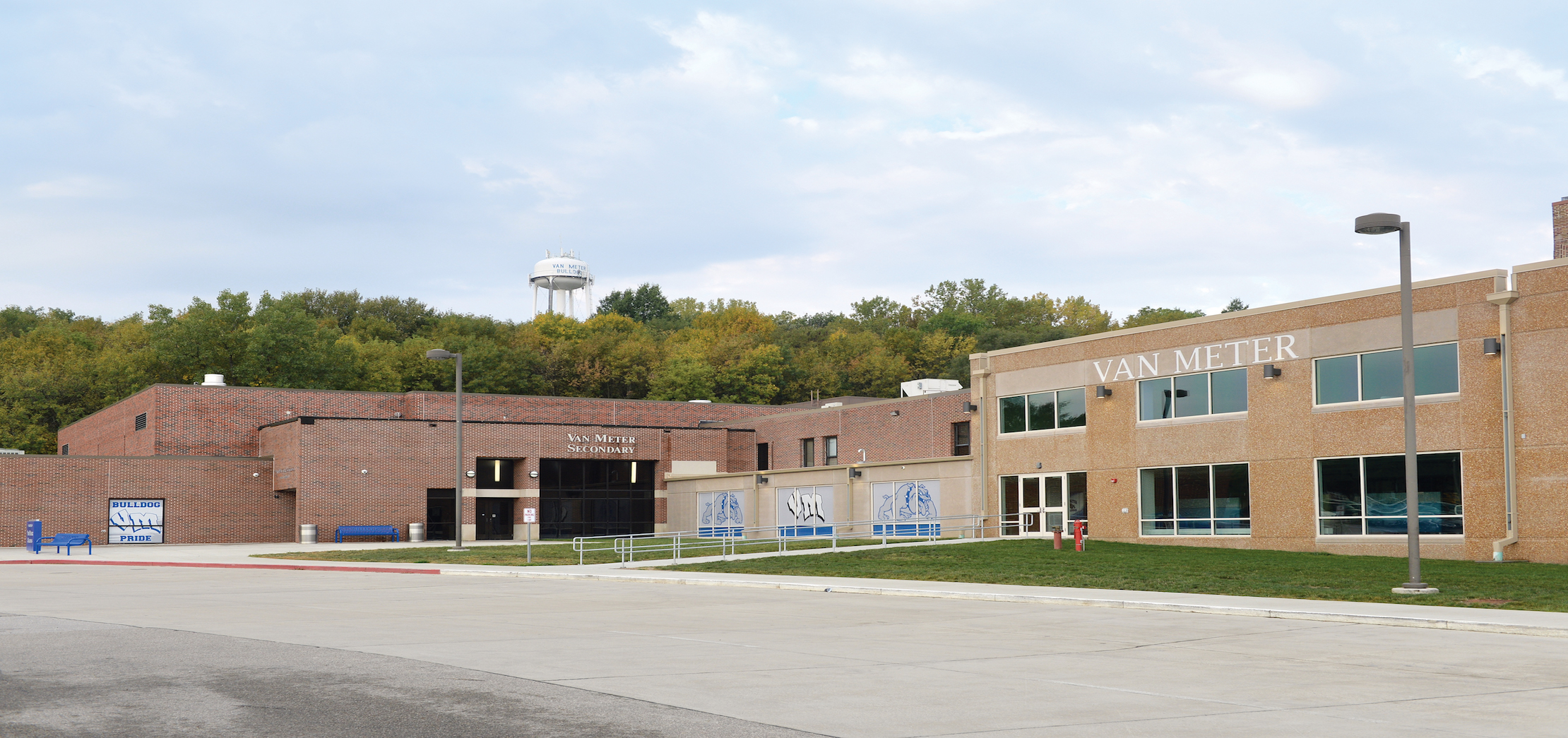 Van Meter has seen incredible growth lately and the town of 1,625 residents has seen nearly a 50% hike in population since 2010. Jobs and careers are also plentiful in Van Meter, and not just any old jobs. The median income in Van Meter is $101,208, well over the Iowa average of $61,691. Even with the increased income, the median price of houses for sale in Van Meter, Iowa is just $193,798. As far as where residents work; 21% of Van Meter residents work in Van Meter, while 70% plus make the commute to Des Moines or West Des Moines.
Van Meter is gaining more and more national attention and was just voted #1 in Iowa on the Top 100 Most Affordable U.S. Cities With Outstanding Education, AND #1 in Iowa on the Top 100 Best Places To Raise A Family In The Midwest according to the trusted community-analyzing site Dwellics.com! Think there may be even more growth in the future? Well, Van Meter even has its own airport! Flying Green Acres Landing Strip is one of the few places in Iowa that planes can fly in and out of... leading to endless growth potential and future opportunities in the area.

Currently, some of the largest industries in Van Meter are Professional Services, Agriculture (lots of corn and pumpkin patches!) and a rapidly growing number of Builders & Contractors. Van Meter is known for its strong sense of community, and residents come together to celebrate a variety of events throughout the year, including the well-known local favorite Van Meter Visitor Festival. In 1903, there were multiple instances of people claiming to have seen a nine-foot-tall, winged, bat-like creature in and around Van Meter. To commemorate the sightings, the Van Meter Visitor Festival takes place annually in September around the anniversary of the events and draws people from all around the state that join in on the fun.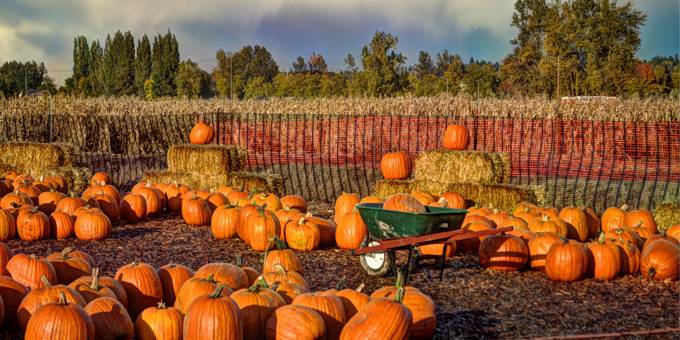 This thriving city is also popular due to it's unbeatable natural beauty and the gorgeous acreages for sale near Van Meter that often become available. Still far enough away from everything to feel like the country, but close enough you can quickly get to all the big city amenities; buying real estate in Van Meter is quickly becoming a highly sought after investment.
WANT TO DISCUSS MORE ABOUT VAN METER, IA HOMES FOR SALE?
HOMES FOR SALE IN VAN METER AND MLS SEARCH
Enter city, zip, neighborhood, address…