Looking for acreages for sale in Iowa?
You've come to the #1 site with the most up-to-date listings available of acreages for sale in Iowa, direct from the MLS and refreshed every 15 minutes. See a property you like? Give me a call or text at 515-229-5642 for a showing of (or with questions about) any property in Iowa today! No stress. No obligations. No pushy sales stuff. As Iowa's top-rated REALTOR®, I have a passion for real estate and love to look, too! Read on to learn more about acreages for sale near Des Moines (and all of Central Iowa) or scroll directly to the bottom to start looking at properties.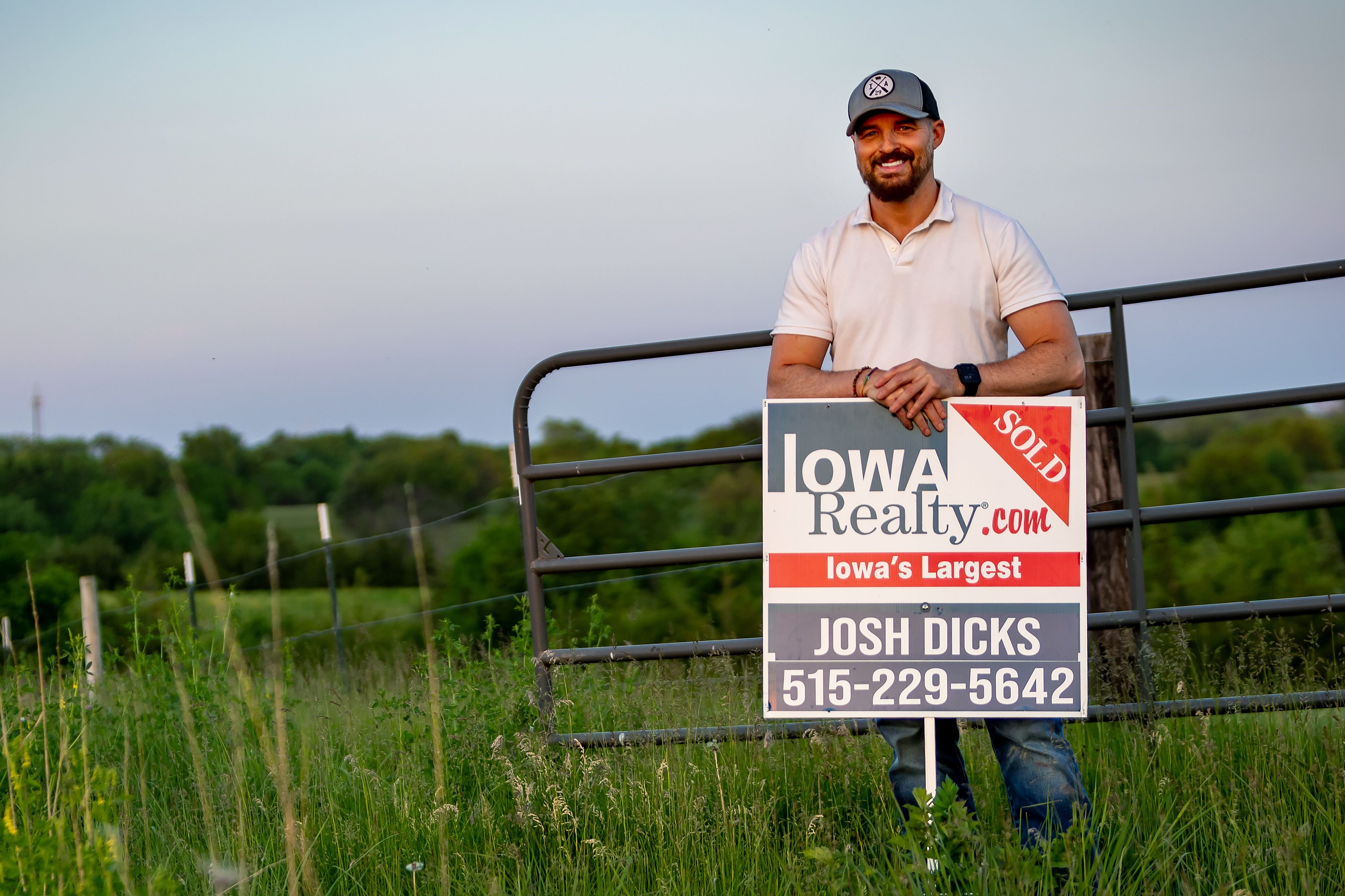 Don't see your perfect property? Contact me! I often know of acreages and farms coming up that are not listed on the market yet. Don't want to keep checking back? Fill out this quick form and I can set you up with free real-time-alerts sent to your inbox when properties that match your criteria hit the market. You'll be the first to know! If you have questions after properties of interest appear, I'm happy to answer them or go take a look at anything you'd like (virtual or in-person.) If not, I'm here if and when you do need me. No stress. No obligations. Read on to learn more or skip to the bottom to see the latest and most extensive list of acreages for sale in Iowa available on the internet.
American cowboy humorist Will Rogers said it best, "Buy land. They ain't making any more of the stuff."
Whether you're looking to buy a couple of acres in a secluded rural area, or you want hundreds of acres of farmland, there's something magical about living in a peaceful countryside setting.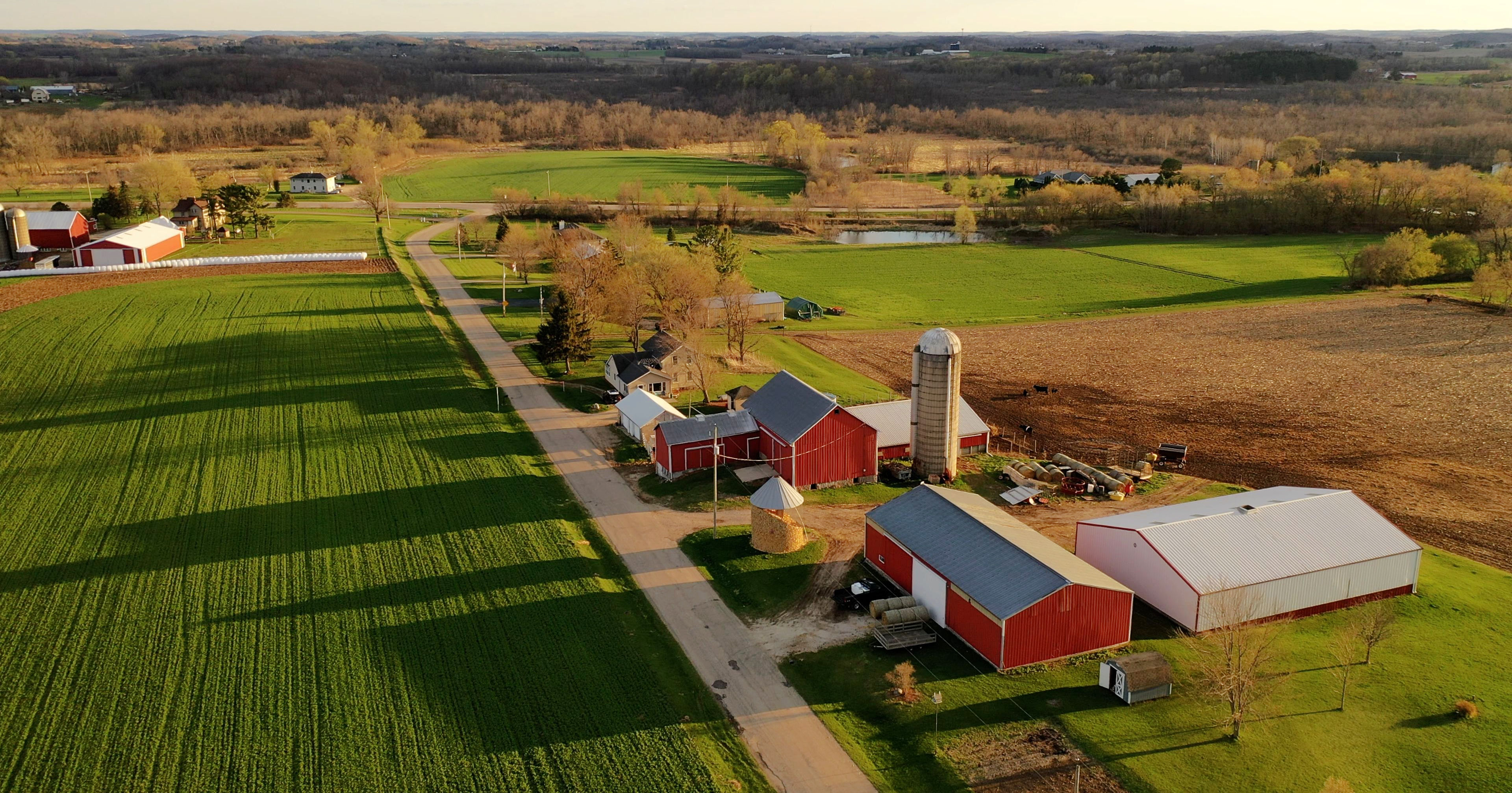 Now when deciding on how much land you want to buy it's good to be able to visualize the area we're talking about. So, how big is an acre? 1 acre of land equals 4,840 square yards, which is roughly the size of a football field. Thus, if you're wanting 5 acres, picture 5 football fields laid out.
As one of the least-densely-populated states in the U.S. at just 58 people per square mile, the 35 million acres that make up the state of Iowa are largely farmland (31 million acres) and timber (3 million acres) leaving plenty of opportunity for those searching for their perfect property.
So, how does financing an acreage work? Financing an acreage or a farm that has an existing home on the land can usually be done through a conventional mortgage method similar to buying any home. However, if you're looking at buying just a piece of land with no home present the process can be a bit different, so be sure to check out my Step-by-Step Guide for Purchasing Land in Iowa.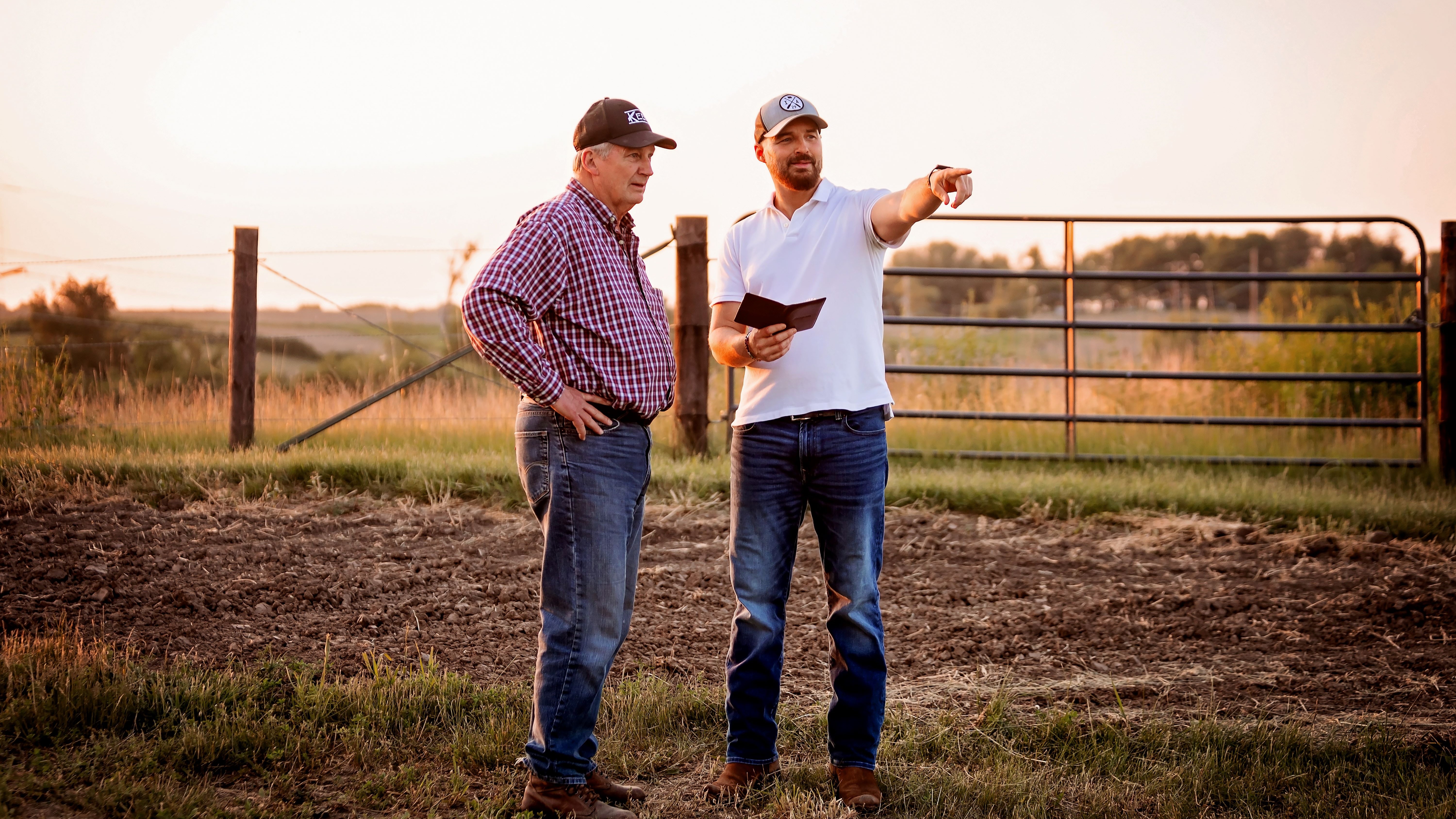 If you ultimately decide to buy an acreage, some of the benefits are:
One of the biggest appeals is the space that comes with living on an acreage. Whereas you may be lucky to have even half an acre in the suburbs, you can purchase dozens or more acres for a relatively small investment. This gives you plenty of space to raise your kids, enjoy your hobbies, and live your life in blissful solitude.
The majority of the time, acreages come with fewer rules and restrictions. If you're outside of the city limits, you'll find less thorough permitting procedures, fewer zoning requirements, and the ability to do just about anything you want on your property (so long as you aren't breaking any laws).
Out in the country, you won't hear the traffic, the alarms, and all of the noise that comes with the hustle and bustle of city life. Most of the time, the only noises you'll hear are from wildlife and nature.
More for your money. The price of real estate is most heavily dependent on location. In most cases, land in rural areas just doesn't have as high of a demand as plots of land in the city. Often in the country versus the city, for the same price, you're able to enjoy an acreage on top of having a very nice home.
Speaking of wildlife, living in the country allows you to live side by side with nature. In most areas, you also have the option of hunting, fishing, raising your own animals; including horses, chickens, cows, or whatever sort of livestock peaks your homesteading interest.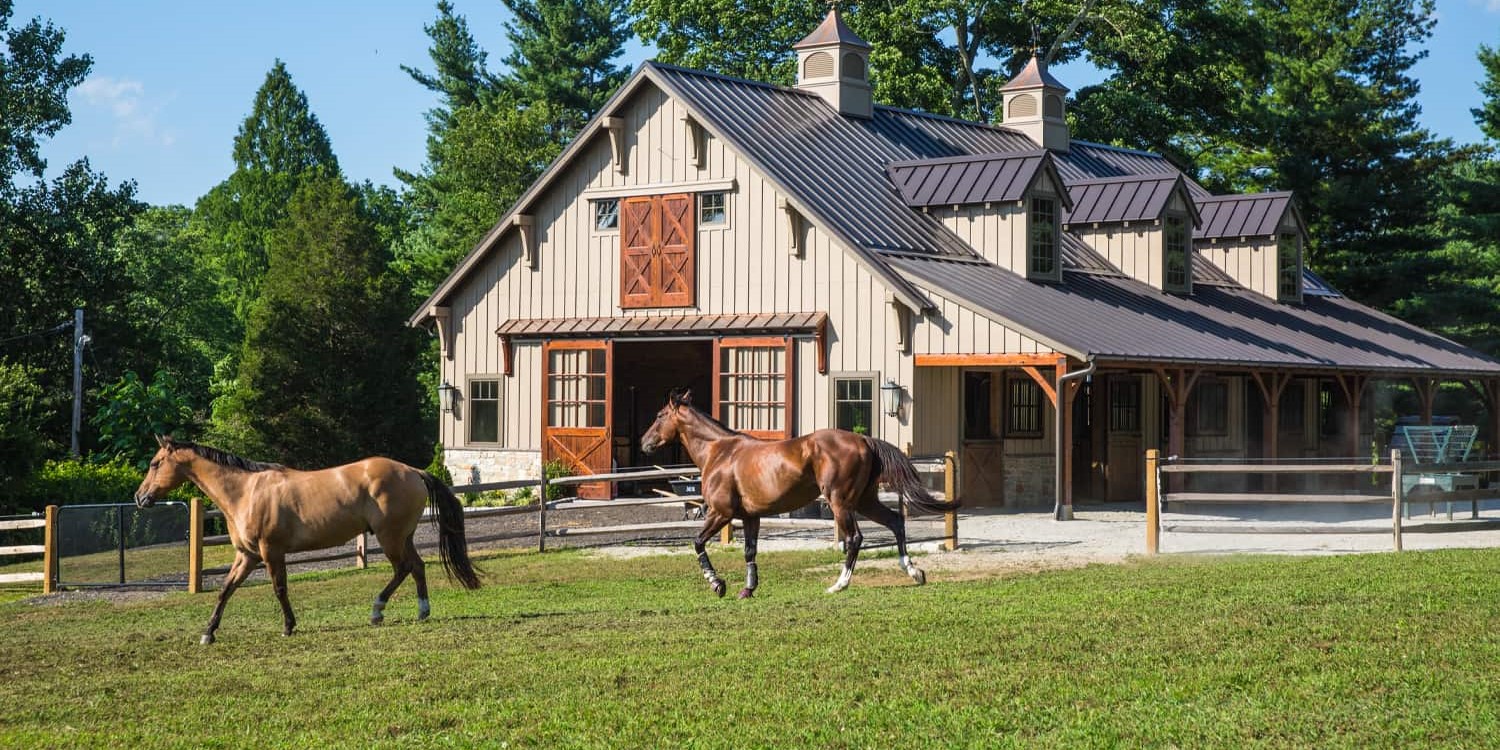 Long known as the best state for whitetail hunting in the country, Iowa bucks grow enormous not only because of their incredible genetics but also because they have access to food sources everywhere. Regardless of how brutal a winter is, deer need not look far to find adequate nutrition.

Want to start your own farm and raise your own animals? To make the most of your new acreage, here is a handy guide to follow when planning:
Horses: 1-2 acres per horse
Beef Cattle: 1-2 acres per animal
Dairy Cattle: 1-2 acres per cow
Goats: 0.2-0.3 acres per animal
Sheep: 0.2-0.3 acres per animal
Pigs: 12-14 sows per acre per rotational pasture
Chickens: Minimal space
Turkeys: 100 sq. ft. per animal

With benefits like these and many more, it's no surprise so many people are drawn to the idea of living on a rural acreage. One of my absolute favorite things to do as a local Central Iowa Realtor® is to tour acreages with clients, the uniqueness of each property (whether it be open space or acres of timber) is always a thrill.
Thinking you may be ready to buy an acreage? Start by searching below for the most up to date listings available on the internet of acreages for sale near Des Moines and throughout all of Central Iowa. Listings are update every 15 minutes so bookmark the page and check back often. Don't see any of interest? Give me a call. Often times I know of, or can find, acreages that aren't even listed on the market yet. Your perfect dream property is out there and rest assured, whether it's day one or one day, we will find it.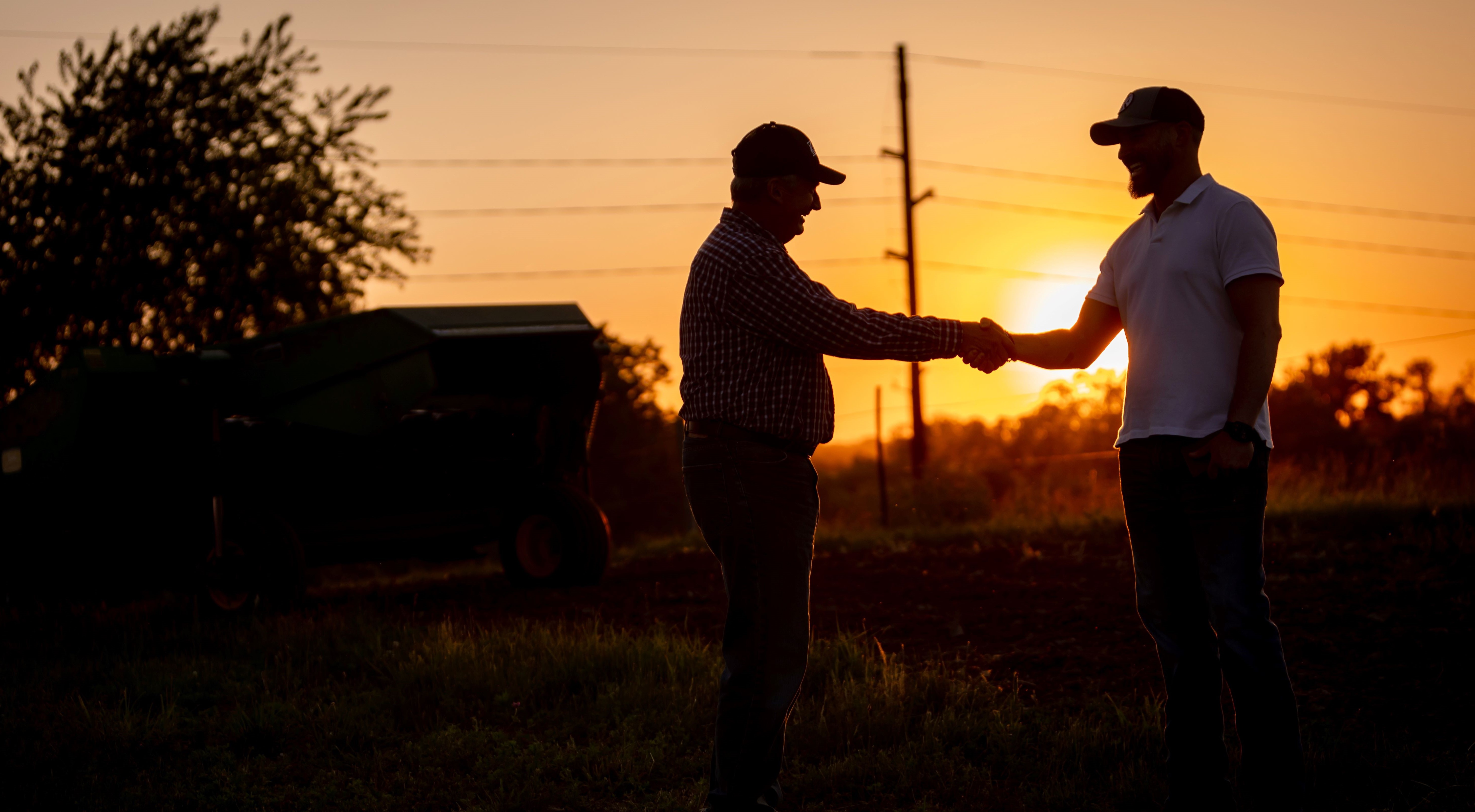 HAVE QUESTIONS OR WANT TO TAKE A TOUR OF ANY OF THE ACREAGES FOR SALE IN IOWA TODAY?
Simply fill out the form at the bottom of this page or call or text me at 515-229-5642 today for a (virtual or in-person) showing of any property, to set up a custom search with new acreages for sale delivered straight to your inbox immediately when they hit the market (or before), financing options or with any real estate questions at all!
THE MOST UP-TO-DATE MLS® SEARCH AVAILABLE OF CENTRAL IOWA ACREAGES FOR SALE. CONTACT ME FOR A SHOWING OF ANY PROPERTY TODAY!
Enter city, zip, neighborhood, address…
Listing Office: Iowa Realty Mills Crossing
Listing Office: RE/MAX Precision
Listing Office: Realty ONE Group Impact
Listing Office: Iowa Realty Mills Crossing
Listing Office: Midwest Land Group LLC
Listing Office: Iowa Realty Mills Crossing
Listing Office: RE/MAX Precision
Listing Office: Keller Williams Ankeny Metro
Listing Office: Iowa Realty South
Listing Office: RE/MAX Concepts
Listing Office: RE/MAX Precision
Please remove some of the selected filters.