HOMES FOR SALE IN

DALLAS CENTER, IA

Scroll to the bottom to see the most up-to-date listings of homes for sale in Dallas Center, Iowa available on the internet (updated directly from the MLS every 15 minutes!) or read on to learn more about living in this picturesque community. See a home you like? Give me a call or text at 515-229-5642 for a showing of any property today!

Dallas Center, Iowa is a beautiful, quaint town in Dallas County and is recognized as one of the best places to live in Iowa. Living in Dallas Center offers residents a rural feel and the public schools in Dallas Center-Grimes are highly rated and sought after.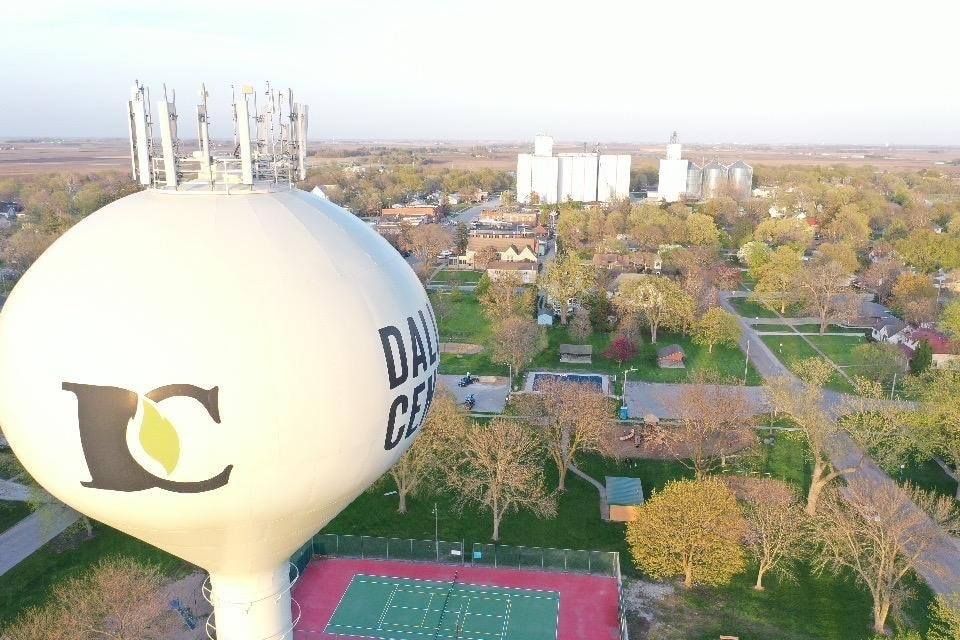 The 1,985 residents that make up this tight knit community enjoy a multitude of outdoor activities to choose from including numerous large parks located within the city.
Memorial Park, located on the far east end, contains playground equipment and tons of open space where resident let their dogs run, play catch, fly kites and any other outdoor activity you can think of. If that's not enough, there's a nine-hole disc golf course, and a basketball area!
Mound Park, located on the west end, includes multiple sand volleyball courts, swings, a gazebo, shelters, picnic tables, tennis court, playground equipment, and even a roller-skating rink which is operational during the summer months.
Heritage Park, the newest edition to Dallas Center Parks, is located in the center of town at 14th and Walnut Street across from the Roy R. Estle Memorial Library. A winter haven fit for the movies, not only does it have stunning fire pits and gazebos for entertaining, but also a fully functional outdoor ice skating rink! Grab the skates and the cameras!
The rich heritage in agriculture has led to numerous local and national companies headquartered here that lead the world in both animal and plant genetics. As one of Iowa's fastest-growing communities, there are an abundance of jobs available and more added by the day. Whether you want to look at houses for sale in Dallas Center or one of the nearby acreages for sale, this beautiful community has something for everyone. Just far enough from the hustle and bustle to give it a very country feel but close enough that you're a quick car ride from anything you want to do in the metro.
WANT TO DISCUSS MORE ABOUT DALLAS CENTER, IA HOMES FOR SALE?
Contact me today at 515-229-5642 or joshdicks@iowarealty.com for a showing, to set up a custom search with new homes for sale in Dallas Center delivered straight to your inbox, or with any real estate questions at all!

HOMES FOR SALE IN DALLAS CENTER AND MLS SEARCH
Please remove some of the selected filters.