HOMES FOR SALE IN ANKENY, IA
Scroll to the bottom to see the most up-to-date listings available of homes for sale in Ankeny (updated directly from the MLS every 15 minutes) or read on to learn more about living in this fantastic community! See a home you like? Give me a call or text at 515-229-5642 for a showing of any property today!
Ankeny, Iowa is one of the top 10 fastest growing cities in the US, with modern amenities, amazing career opportunities, an extremely low crime rate and endless small-town charm. This year WalletHub ranked all the small cities in the country in quality of life and Ankeny landed as #1 in the state of Iowa and in the 96th percentile for the entire country! WalletHub says Ankeny was also one of the only small cities to be in the top 100 for both affordability and economic health.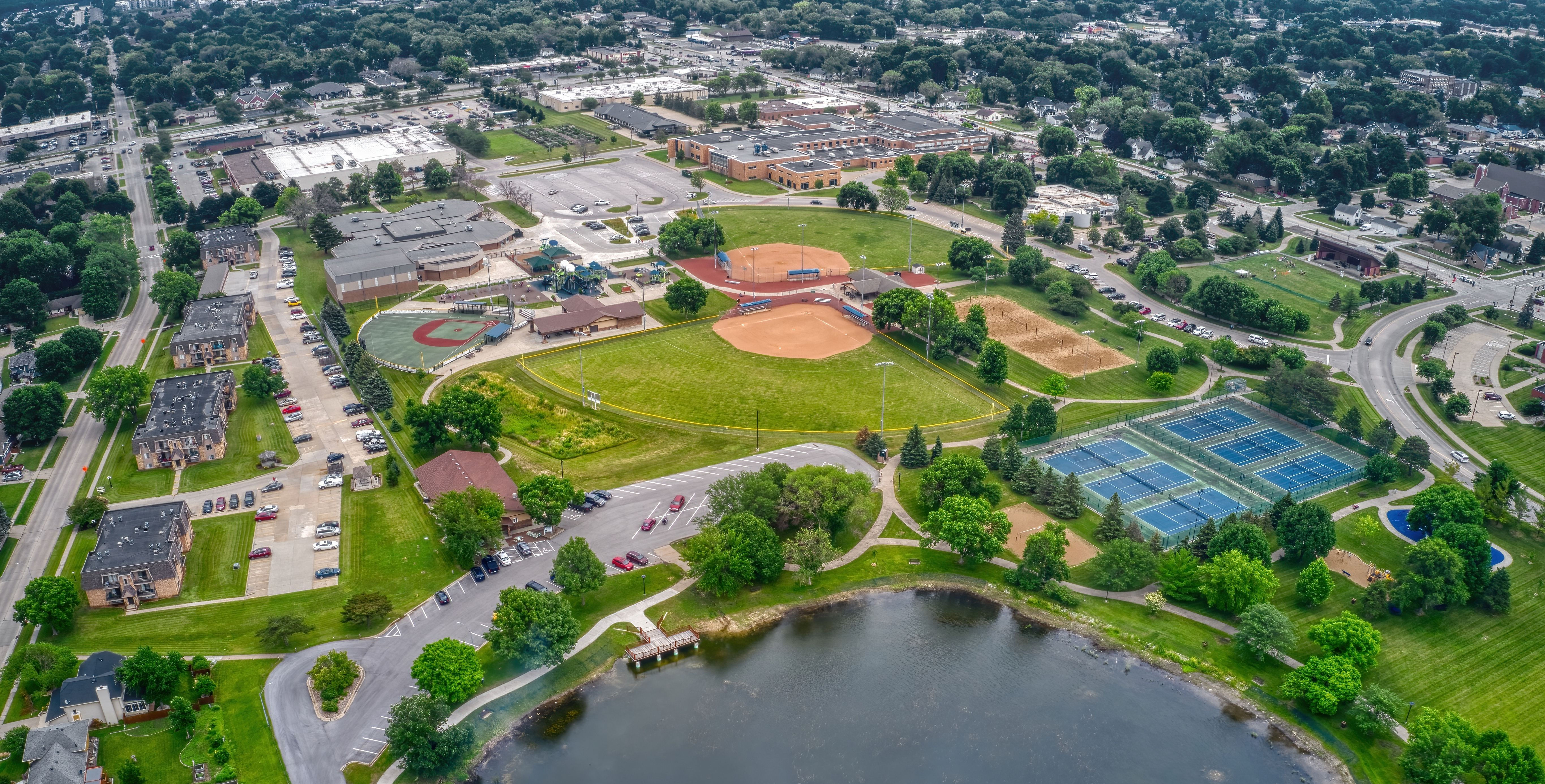 Home to numerous biotech and manufacturing companies, including John Deere (the city's largest employer), Ankeny has top-notch career opportunities in every field imaginable. Some of the other large employers in the city include Des Moines Area Community College, Ankeny Community School District, and Tyson Foods. The city is also home to many retail and service-oriented businesses, as well as manufacturing and distribution companies. In addition, Ankeny has a growing healthcare sector, with several clinics and hospitals in the area. With its central location and strong business climate, Ankeny is a great place to find a job in a range of industries and find a position that matches your skills and interests. The median family income in Ankeny is $105,133, well over the Iowa average of $61,691. Even with all of these amazing benefits, the average home price in Ankeny is under $330,000 and the cost of living is 17% below the national average. Townhomes for sale in Ankeny, Iowa are often even more affordable and can be a great option for those wanting limited responsibility and cost of upkeep for their property and yard.
A staple on all "Best Places to Live" lists, Ankeny is praised for its family-friendly atmosphere and active lifestyle. Boasting extensive walking and biking trails, arts, music and endless other things to do throughout the year there is always something going on to entertain everyone. Ankeny is located a mere 6 miles from the gorgeous 26,000 acre Saylorville Lake, one of the most popular outdoor destinations in all of central Iowa! Love the outdoors? This is your perfect place, whether you want to live in town or on one of the beautiful acreages for sale near Ankeny.

One of the biggest draws for families is also the fact that Ankeny has some of the best schools in the country. Niche.com ranked Ankeny schools #1 in the Des Moines area in Best Places to Teach, District with the Best Teachers, Best Public High Schools, Best Public Middle Schools and Best Public Elementary Schools! Also one of the safest school districts in Iowa, Ankeny Community School District contains 17 schools and over 13,000 students and is growing by the day. The 2 exceptional high schools are:
Ankeny High School - Home to the Hawks, AHS is a four-year comprehensive high school with approximately 1,300 students. With endless opportunities for all students, Ankeny is a constant funnel to Division 1 college sports and produces numerous Ivy League students each year.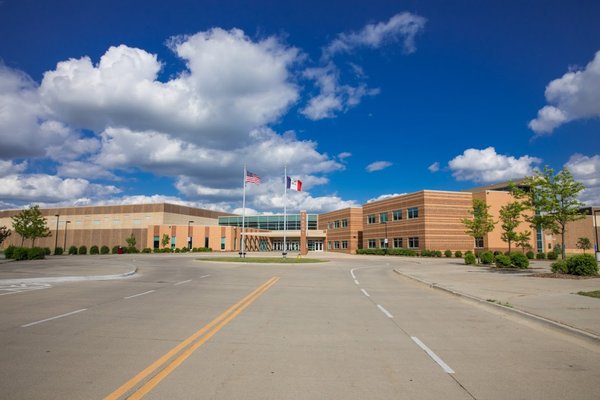 Ankeny Centennial High School - Home of the Jaguars, ACHS is a public school with a student population of approximately 1,400 students hosting grades 10-12. Built in 2013, Ankeny Centennial offers newer facilities that support the many sports and arts programs and its graduates regularly attend the most elite universities in the nation.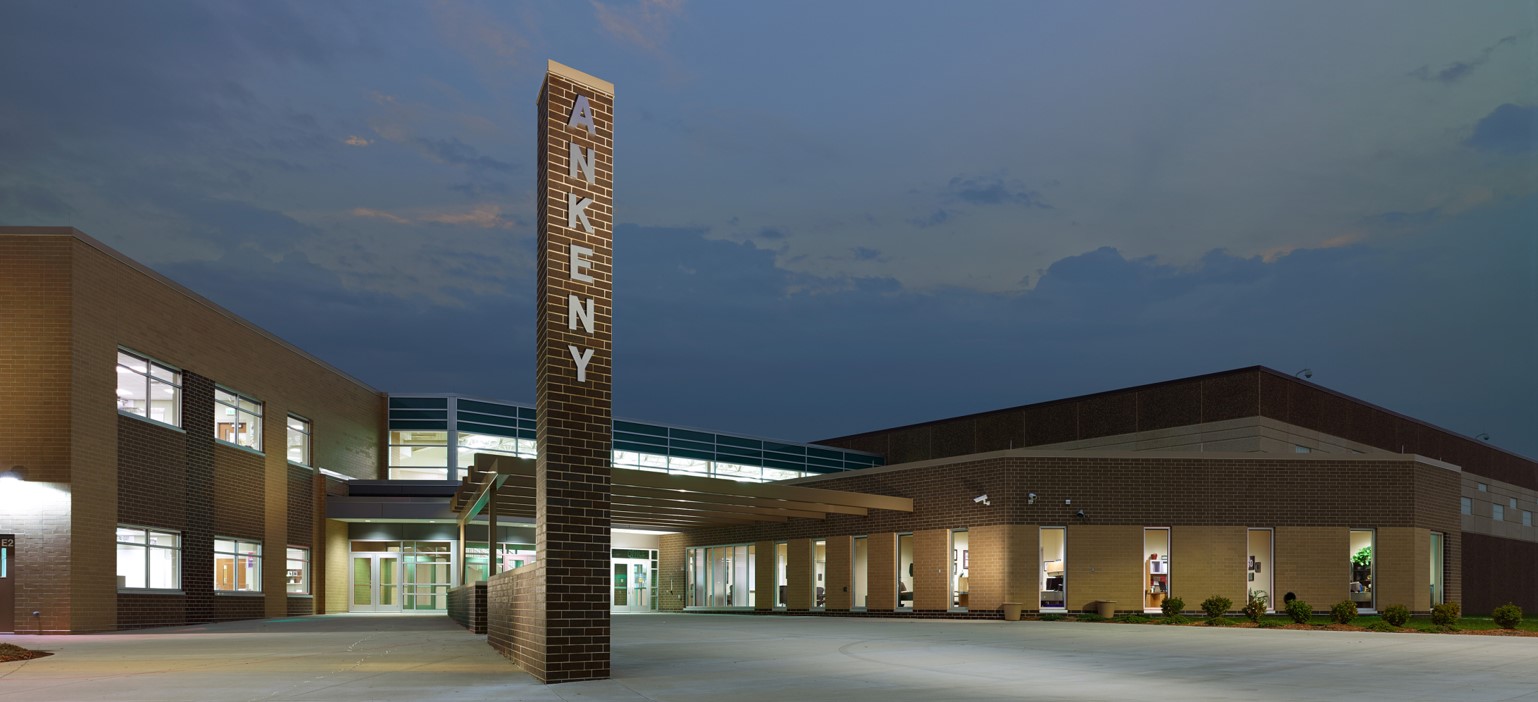 Whether its grabbing a drink at local hot spot Firetrucker Brewery, grabbing a bite at the Iowa Culinary Institute or touring the Ankeny Art Center, there is plenty to satisfy everyone in this beautiful city. Shopping? A new Costco just opened in Ankeny and is the first of its kind in the Midwest! The site includes a 153,000 square-foot retail warehouse, a full tire center, and a 12-fuel pump gas station. It also has something that no other Costco in the Midwest has: a 37,000-square foot distribution center! Not only does this make it quicker to order and receive numerous products not carried in stores in other communities, it means jobs aplenty! Rather golf than shop? No problem! Ankeny residents have one of the best courses in the state in Otter Creek Golf Course!

After recently overtaking the uber popular suburb West Des Moines in population, Ankeny real estate is booming and this is a definite hot spot for anyone looking to live where the excitement surrounding new developments and new businesses are popping up daily. Whether you're in the market for one of the beautiful townhomes for sale in Ankeny, Iowa, a starter house, an investment property, a single-family home, or even one of the million dollar homes for sale in Ankeny... you'll find it all and more in this picturesque and thriving community.
WANT TO DISCUSS MORE ABOUT ANKENY, IA HOMES FOR SALE?
ANKENY HOMES FOR SALE AND MLS SEARCH
Enter city, zip, neighborhood, address…